Search found 426 matches
by Beast260

Tue Nov 27, 2018 2:37 pm
Forum: Second Life
Topic: Some Postings!
Replies: 104
Views: 29211
mudmaiden wrote:Young lady not used to swampy places gets lost and stumbles into a bog - ALONE!
where abouts is this location? looks cool
by Beast260

Sat Jul 14, 2018 7:41 pm
Forum: Nuggets
Topic: hot tub jello.... youtube
Replies: 8
Views: 2866
Duncan Edwards wrote:Cute but needs to be at least six feet deep.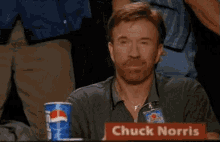 by Beast260

Fri Jul 06, 2018 10:51 pm
Forum: Nuggets
Topic: Quick Tarmac?
Replies: 4
Views: 1903
its a sink hole under the tarmac.... should really fill it in LOL
by Beast260

Wed Jun 13, 2018 5:33 pm
Forum: Nuggets
Topic: Japanese Mud Girl
Replies: 4
Views: 1890
yeah this clip was posted a while ago. i was able to get my hands on the full vids. Very fun to watch the Chinese girl struggle
---